I'm Shannon, sister of Kerry, who founded Kerry's Herbals. I am the mother of two wonderful children, a son and a daughter. My family has been using Kerry's Herbals products since she first started making them in 1998.
Experiencing firsthand many of the therapeutic benefits of her products piqued my desire to become more involved with them. I had a career in the accounting field, but in 2004, I started assisting Kerry in both the administrative & operational sides of her business.
After building this company's product line and reputation from the ground up, Kerry decided to pursue her other interests. I am honored that she gave me the opportunity to continue her business, and in July 2007, I purchased the company, Kerry's Herbals.
Kerry remains involved as a consultant and her original recipes will be used to make the wonderful oils, salves, and tinctures she has offered you over the years.
I know many people have come to rely on Kerry's Herbals and I am truly excited to continue to provide them to you!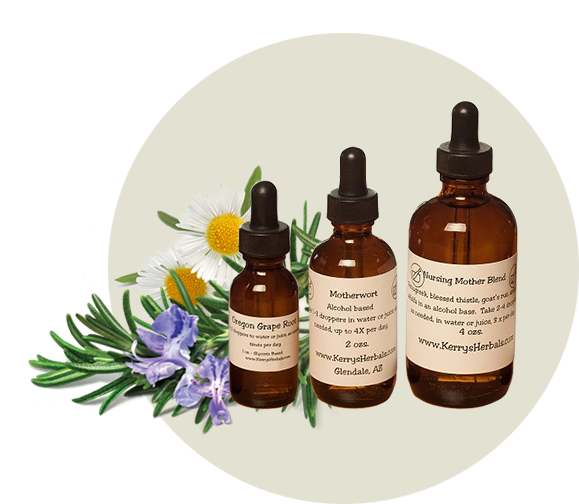 Free Shipping on ALL Orders Over $100.00!
All orders over $100.00 feature FREE SHIPPING. Check our shipping page to view our affordable rates for smaller orders.